Our Team Has The Training And Experience To Help You Recover From A Fire In Atlantic City
4/23/2019 (Permalink)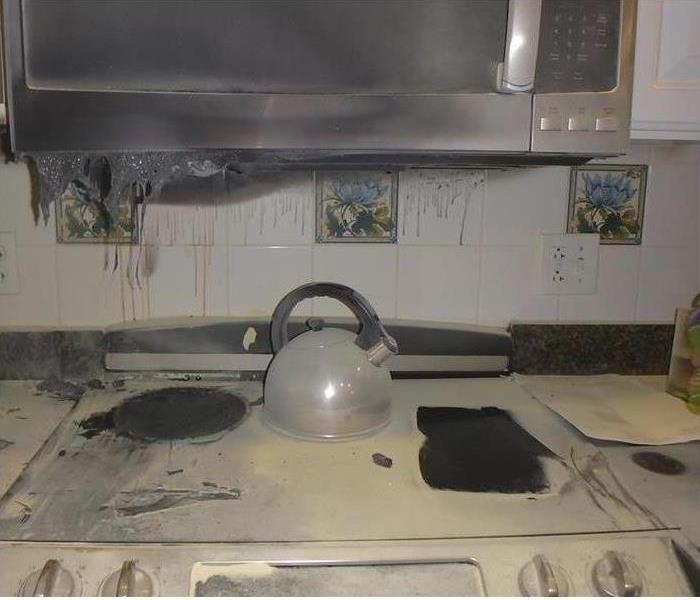 We have the equipment to handle any fire damage. In this home we had to install a HEPA filtered air scrubber to removal airborne particles.
Why Professional Fire Damage Remediation is Necessary for Atlantic City Homes
When a fire breaks out in your Atlantic City home, the shock and worry can be overwhelming. Getting your family to a safe place is crucial and letting professionals extinguish the fire is the safest course. After the firefighters leave cleanup needs to proceed immediately. Even a small fire can spread residues throughout your dwelling, and the soot and smoke are hard to manage. We can help.
Recovering from fire damage to your Atlantic City home requires training and experience the average homeowner does not possess. Our crews of Fire and Smoke Restoration Technicians master basic to advanced concepts during IICRC training, preparing them to respond quickly and appropriately to your fire scenario. We also invest in state of the art equipment, tools, and products that speed the recovery process.
Often the first step of fire remediation is water and chemical removal due to the firefighting efforts. Safety considerations like electrical shock and slip and fall hazards make this phase necessary. In addition, unaddressed water damage is as devastating as the harm done by the fire. SERVPRO employees hold multiple certifications from the IICRC. Water removal and structural drying are well within our expertise.
Next comes an evaluation by the SERVPRO crew chief of the type of soiling caused by the fire and the best methods to remove it. Soot consists of the remnants of incompletely combusted materials and varies depending on the fire's fuel source. Ashy residues from paper and wood vacuum up and respond well to dry sponging. Plastics and fabrics leave a thicker, sticky coating that needs agitation and cleansers with wetting agents and surfactants to loosen.
Protein-based soot is nearly colorless but highly odorous. Food and grease fires deposit this hard to dislodge residue that might need solvents and abrasives for the best outcome. SERVPRO service vehicles stock a wide range of tools and products we match to the type of soiling we find after your household fire.
Let the experts at SERVPRO of Atlantic City / Hamilton / Hammonton assist with the challenges of fire damage remediation in your home. Experienced project manager are available for consultations 24/7 by calling (609) 965-0885.
Click here to learn more about how to pay a parking ticket in Atlantic City.