Do You Know What Problems You Are Likely To Face After Flood Damage?
5/13/2019 (Permalink)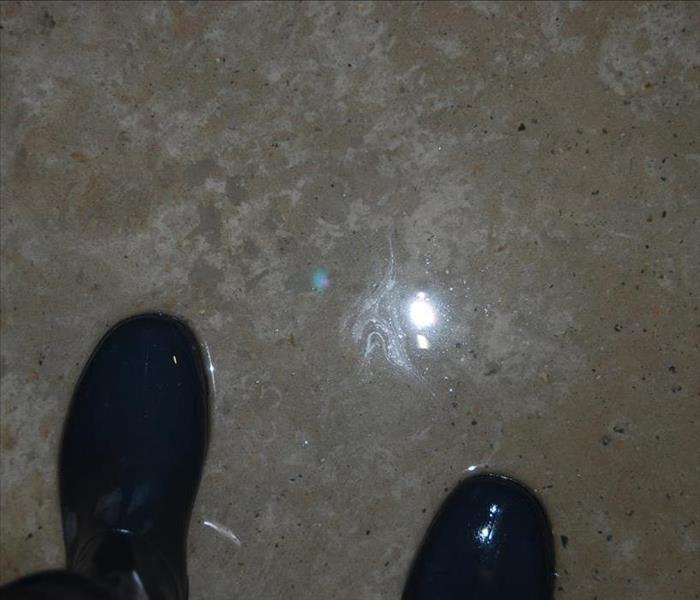 Our technicians have state-of-the-art equipment to extract standing water and restore affected areas of the home.
Flood Damage in Atlantic City Homes
Flooding is a severe problem that can disrupt your daily activities and leave costly damages that you must fix to restore the property to its preloss state. Knowing the issues you are likely to face, we can help you create a better response plan. Relying on professional restoration companies in Atlantic City helps because we have trained crews that have handled similar situations many times.
The problems you face after flood damage in Atlantic City depend on the intensity of the incident and the materials in your home. Wooden floors especially in kitchen or dining areas may offer you convenience in your daily activities but can be the source of long-term problems after a flooding incident hits your home. Wood naturally contains about 10% moisture, but a flooding incident can drive these levels higher as the water permeates the surface. This leads to the expansion of individual planks, which causes buckling at the joints. Our SERVPRO technicians strive to extract any standing water fast. We also start drying procedures immediately to prevent long-term problems.
Other areas of your house may be carpeted, and this has some implications too. Floodwaters contain significant levels of contaminants including biohazards and dangerous chemicals. Highly porous materials such as carpets and pad absorb and hold these contaminants. Cleaning may remove visible soils, but it is not possible to rid the carpet of all contaminants. Our SERVPRO technicians remove carpet and pad to guarantee the safety of the occupants.
Sometimes problems may remain hidden long after the flooding incident is over. In case, you have tiles over wooden underpayments you might not realize there is a problem since the tiles form a seemingly sound barrier against water. However, some of the water might pass through joints to the subfloor where it can cause deterioration and warping. One sign that can alert you of the problem is increased squeaking. Our SERVPRO technicians use advanced moisture detection tools such as FLIR thermal cameras to identify wetness in concealed areas preventing such problems in the future.
To address current and future problems after a flooding incident, call SERVPRO of Atlantic City / Hamilton / Hammonton to help. You can reach us at (609) 965-0885 any time.
For more on Atlantic City, click here.