Our Experts Discuss How To Protect Your Atlantic City Home From Water Damage
8/5/2019 (Permalink)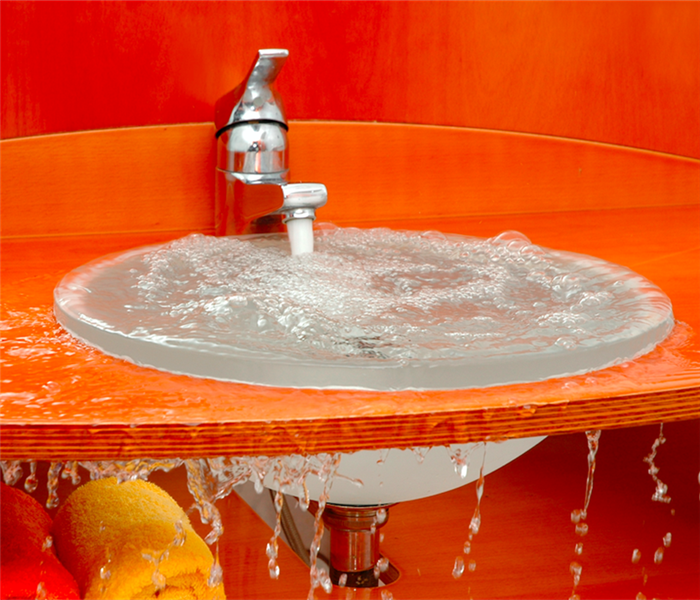 Water damage can lead to widespread flooding in your home. Call the professionals at SERVPRO today for remediation assistance.
The Threats of a Wet Atlantic City Basement
Wet basements present multiple layers of threats to Atlantic City residents. With so many homes featuring this subterranean level encased with concrete and masonry units, property owners are continually combatting excessive moisture and dampness in this lower level of their house. A powerful and frequent source of these situations is water leeching through blockwork and concrete flooring from the slow deterioration of these elements or through hydrostatic pressure in surrounding saturated earth. Both of these scenarios can be challenging to resolve without experience and the right products.
Water damage in Atlantic City basements is a compromising situation for the entire household, as moisture concerns can continually worsen until it has affected the supports and subflooring of the main level of the property. With wood joists and beams being the foundation for the entire home, protecting these structural elements from degradation and deterioration is critical. This response can not only better protect the property and its occupants, but can also help to save money on the costs of restoration. Our SERVPRO professionals have the skills and expertise to help.
Among the chief concerns with a wet basement is the development of mold. Colonies can flourish within 2-3 days of persistent moist, dark, and poorly ventilated conditions. Our SERVPRO professionals can work to reduce the presence of these colonies by spraying antimicrobial agents to coat surfaces and eliminate mold spores. If seepage continues to be a threat to this lower level, our professionals might also recommend the installation of sump pumps or other water and moisture regulating tools.
Material degradation is another primary concern with a wet basement, and one that many homeowners might not know how to remedy on their own. The technicians we dispatch to your property understand how a more significant breach in your blockwork or concrete can lead to widespread flooding in the right conditions, so we meticulously inspect the basement for any cracks and penetration points and repair them through multiple approaches including the application of hydraulic cement.
You cannot hope to contend with a wet basement if you do not know that you have one. The first line of defense for your home is you, and our SERVPRO of Atlantic City / Hamilton / Hammonton team is standing by to help however you need. Give us a call at (609) 965-0885.
Click here to see more about Atlantic City.