We Are The Best Choice For Your Atlantic City Fire Damage Restoration
2/13/2020 (Permalink)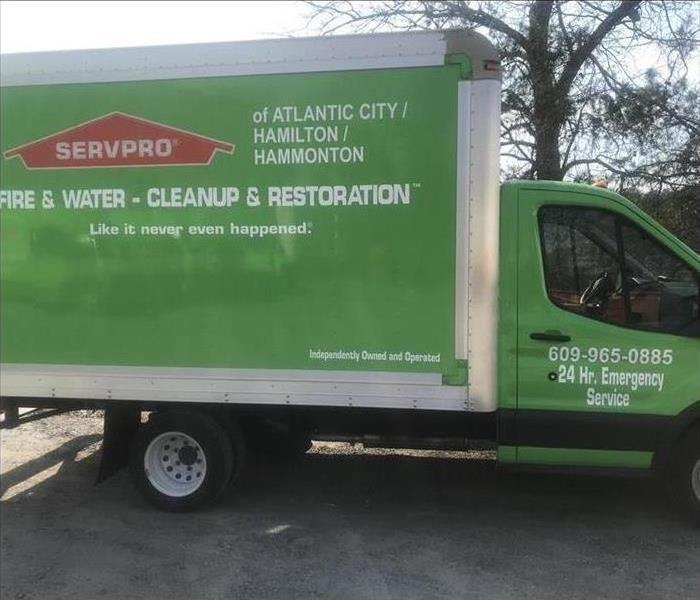 We expanded our fleet so that we can respond more quickly to your fire damage restoration emergency. Call us right away, we are available 24/7.
Identifying Non-washable and Washable Materials during Fire Damage Restoration in Atlantic City
Fire Damage Atlantic City
While property fires are frequent, the extent of damage rarely requires structural repair or remodeling. However, the structure of your home may suffer soiling, staining, or release odors and soots into the indoor environment. We classify structural harm as any item in the home which is fixed. These may include the upper walls and ceilings of your home, which typically sustain the most soot or soiling. Our team focuses on the inspection phase of a fire situation to ensure that our cleaning efforts are efficient and that we do not risk causing further harm.
Tailoring our services toward each resident's need when dealing with fire damage in Atlantic City helps to ensure that our services are of high quality. During the inspection, our qualified technicians are looking to identify the different types of soling as well as the services themselves. Soiling tends to fall into two categories of wet or dry smoke, whereas surfaces are classifiable as porous or non-porous. The outcomes of our pre-test strongly influence the approach we take to restoration and enhance the possibility of returning your home to a preloss condition.
Washable materials are those that do not suffer from wet cleaning solutions. These may include areas like walls with water-resistant paintwork. On the other hand, some natural woods may respond adversely to wet cleaning. SERVPRO technicians begin restoration by dry cleaning any non-washable areas using a combination of dry sponges, rotary equipment as well as light vacuuming of the affected area for non-washable materials.
Depending on the extent of damage and the type of material on the surface, SERVPRO technicians may choose to use general or heavy-duty cleaners. Heavy-duty cleaners should only be used in situations where the surface has been appropriately pre-tested to avoid risking further fire damage. Typically, heavy-duty materials suspend soiling into a solvent and require soak-time as well as a full-rinse of any affected materials. Once the removal of soiling is complete, SERVPRO can begin to deodorize the affected structure thoroughly.
Be vigilant against further damage in your home during the cleaning process. Contact SERVPRO of Atlantic City / Hamilton / Hammonton at (609) 300-3628.
See more about Atlantic City.