Preventing Flood Damage to Your Property
5/20/2022 (Permalink)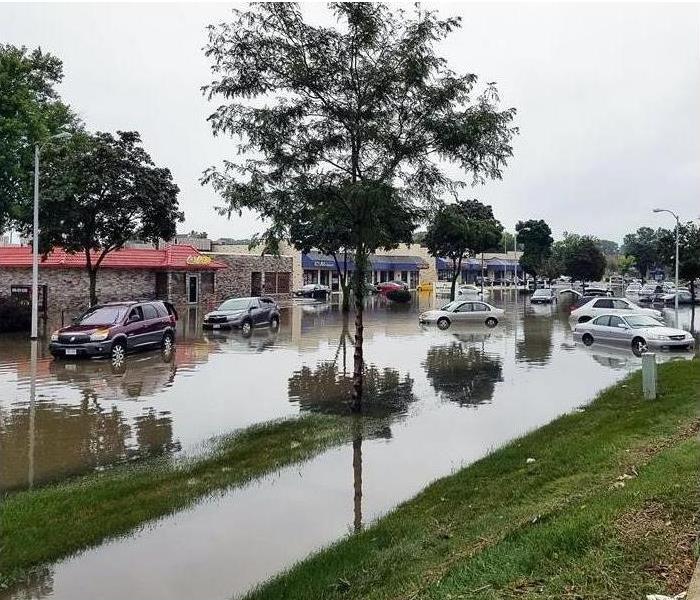 Flooding is a year-round concern in Atlantic City, Hamilton Township and Hammonton.
According to the Federal Emergency Management Association ("FEMA"), "Flooding is the most common and costly disaster in the United States." FEMA also recommends that homeowners take 3 important steps to minimize flood damage: "Know Your Risk", "Insure Your Property", and "Reduce Your Risk." In this blog, we'll discuss ways in which you can reduce your property's risk for experiencing flood damage in accordance with FEMA's guidelines.
Preventative Measures Inside and Outside
There is a wide array of indoor and outdoor preventative measures that you can take in order to best protect your home or business from flooding damage both well in advance or immediately before the storm hits. Outside, be sure that you clean out your gutters regularly, as doing so prevents them from becoming clogged and helps rainwater drain properly during a storm. Outdoor equipment and utilities, including heat pump or air conditioning units, can be elevated at least 1 foot off of the ground in order to decrease the potential for costly water damage during a flood. Inside, it may also be beneficial to elevate your indoor units, such as your HVAC system, in the event of indoor flood damage. Lastly, be sure to keep valuable indoor items, which may include important documents and sentimental objects, in watertight containers within a safe, elevated location. This step prevents such items from enduring irreversible water damage in the wake of a flood.
Call SERVPRO® for Professional Storm Damage Restoration
Even with preventative measures in place, storm damage due to flooding is never 100% avoidable. However, taking the steps outlined in this blog and those recommended by Ready.gov can help minimize serious damage.
That's why SERVPRO® of Atlantic City/Hamilton/Hammonton – Team Fabiani is standing by and Here to Help® in the event that your home or business needs restoration to its preloss condition after a damaging flood. Our website contains various flood and storm damage resources, including: Storm Damage Cleanup and Restoration, Commercial Storm Damage, and Water and Storm Damage Tips.
Call us at 609-965-0885 at the first sign of damage after a flood or severe storm for immediate, professional assistance and restoration services that you can trust. You'll be glad you enlisted the help of a professional.