Six Tips for Summer Accident and Disaster Preparedness
5/20/2022 (Permalink)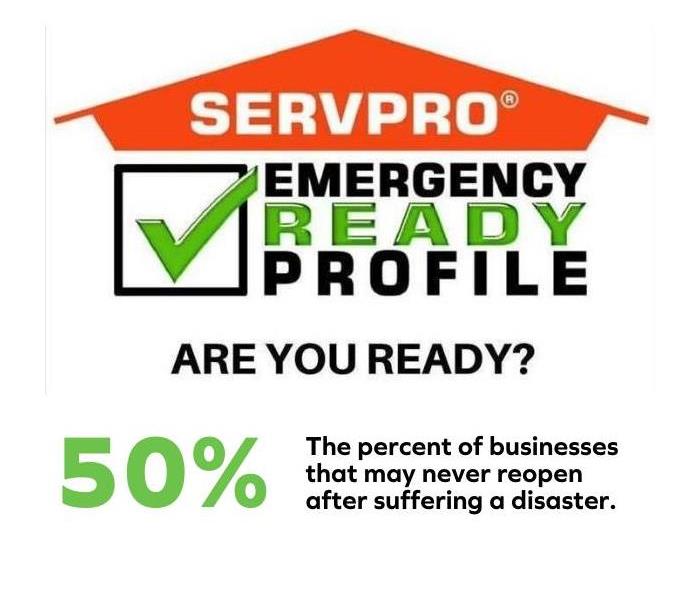 Six Tips for Summer Accident and Disaster Preparedness
The days are growing longer and warmer on the Atlantic coast. That means tourism season – and hurricane season – are almost upon us. Summer 2022 is predicted to be record breaking both in terms of travel and significant weather events. Whether you are concerned about slips and falls or a Category 5 storm, below are six tips to help mitigate potential harm to your business, your employees, and your customers when disaster strikes:
Assess your risks. First, identify the potential risks and hazards specific to your business. Think about your location, layout, operations, and clientele. For example, is your building in a flood zone? Do you stock food subject to spoilage? Is your establishment kid-friendly? Considering your business's particular attributes will go a long way in helping you prepare for any accidents that may occur.
Make a plan. Next, create written policies and procedures tailored to the risks and hazards identified. Stress caused by emergency situations can affect decision making and judgment. Having a written plan can dramatically reduce chaos and confusion, saving property, equipment, and lives. Periodically review the policies with your employees, and revise them if necessary.
Train your employees. Employees must be familiar with and trained regularly on the policies and procedures in place. Depending on the type of risk involved, it may be beneficial to run simulations or drills. Every employee should know their roles and responsibilities in a time of crisis.
Document, document, document. Proper recordkeeping is essential to risk management. Maintain records of employee training. Record incidents when they occur so you can appropriately evaluate your policies and decide if they need updating. Consider taking photographs and/or videos of your establishment so you are prepared if you need to file an insurance claim.
Safeguard information. It is vital to ensure sensitive business records and customer information stay protected. With cybersecurity threats on the rise, make sure your technology is up to date. Use different passwords for different accounts. Instruct your employees not to open suspicious emails or attachments. Separate your public Wi-Fi network from the business Wi-Fi. Enlist the help of an IT professional if needed. As your SERVPRO Franchise Professional about our Emergency Ready Profile program ("ERP"). A free assessment of your property designed to serve as a quick reference of important building and contact information. It provides the critical information needed to begin mitigation and recovery services. It's the best way to be "Ready for whatever happens."
Check your insurance. Confirm you have proper insurance coverage. Commercial property insurance can cover damage to your building and its contents due to a fire or storm. Flood insurance can cover losses caused by flooding. Liability insurance can protect you if an allegation is made against you by an injured patron. Are your employees covered by workers' compensation insurance if they are injured on the job? Cyber insurance can also help protect you in the event of a cyberattack.
The above is by no means a complete list of everything that you can do to prepare for an accident or disaster; however, considering these steps can give you a start for deciding what your business needs and help prevent further loss or injury in the event of a disaster.
For more information, please call our office: 609-965-0885 and speak to a Franchise Professional today.
We are proud to serve our local communities: