Preparing for Thunder & Lightning Storms
6/1/2022 (Permalink)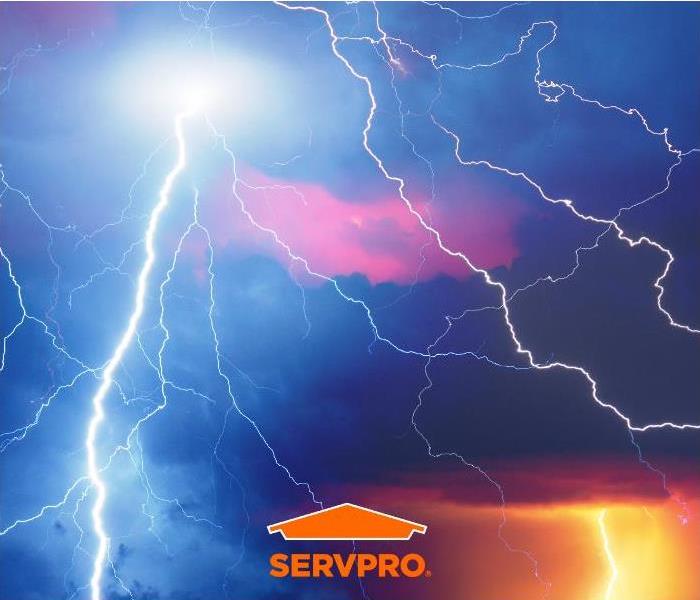 Preparing for severe weather is critical to your safety and keeping your property safe from damage.
30/30 Rule for Lightning
If there is less than 30 seconds between a flash of lightning and the sound of thunder, seek shelter.
Wait at least 30 minutes from the last sound of thunder before leaving shelter.
Severe weather can happen anytime, in any part of the country. Severe weather can include hazardous conditions produced by thunderstorms, including damaging winds, tornadoes, large hail, flooding and flash flooding, and winter storms associated with freezing rain, sleet, snow and strong winds.
Know your Risk
Understand the type of hazardous weather that affects you and your family where you live:
Lightning is a leading cause of injury and death from weather-related hazards. Although most lightning victims survive, people struck by lightning often report a variety of long-term, debilitating symptoms.
Thunderstorms are dangerous storms that include lightning and can create or cause:
For more tips on preparing for thunder and lightning storms follow these tips from Ready.Gov: Prepare for Thunder & Lightning.
If your property is damaged in a severe storm, call the experts at SERVPRO of Atlantic City/Hamilton/Hammonton, 609-965-0885. We're a preferred vendor for many insurance companies and can work with you and them to get you back up and running as quickly as possible.