New Construction Building Suffers Water Loss
6/2/2022 (Permalink)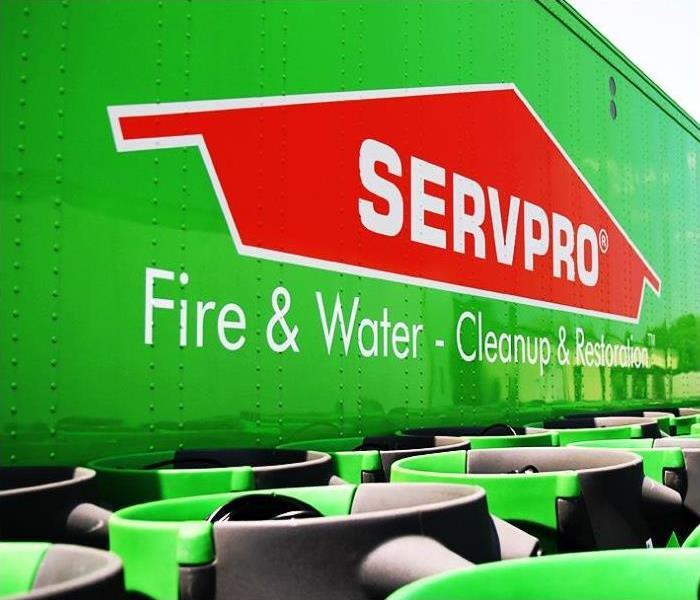 An interview with Team Fabiani Large Loss Manager, Mike Williams, King of Prussia, PA.
As the Large Loss Manager for the Team Fabiani Franchises, you see a lot, don't you, Mike?

Oh yes, I do! A recent large loss in King of Prussia came in as a call from corporate. The customer was a large construction company, which suffered an extreme water loss. The 4th floor sprinkler head failed, affecting 26 new apartments all the way down to the 1st floor. In today's world, supply chain is a real issue, cabinets for this project have a 12 week lead time for new orders. 90% of the affected cabinets were saved.
What equipment do you use for such a large drying project?

We used three 5,000 CFM desiccant dehumidifiers powered by three independent diesel generators. Additionally we used 2 separate diesel generators to supply power distribution to the floors, providing the necessary power to operate the supplemental equipment. LGR dehumidifiers and air movers were used to supplement the drying process.
Mike, can you name the person or people who provided outstanding assistance with this large loss?
Hands down, the individual is Scott Fabian. Scott has impeccable response time, and he was paramount in the success of this project. His extensive knowledge of drying processes, and his ability to put that into motion is impressive. View our short video.
SERVPRO of King of Prussia is part of the SERVPRO Team Fabiani Franchises owned by Vince Fabiani. We're Here to Help® should any of your commercial or industrial properties suffer from water damage. We have the experience you need and with franchise locations in Southern NJ, Southeast PA and Northeast PA, we're strategically positioned to serve the tri-state area best. To reach Mike Williams directly, please call 386-623-6231. We'll make it, "Like it never even happened."