Atlantic City Businesses Rely on SERVPRO!
11/21/2022 (Permalink)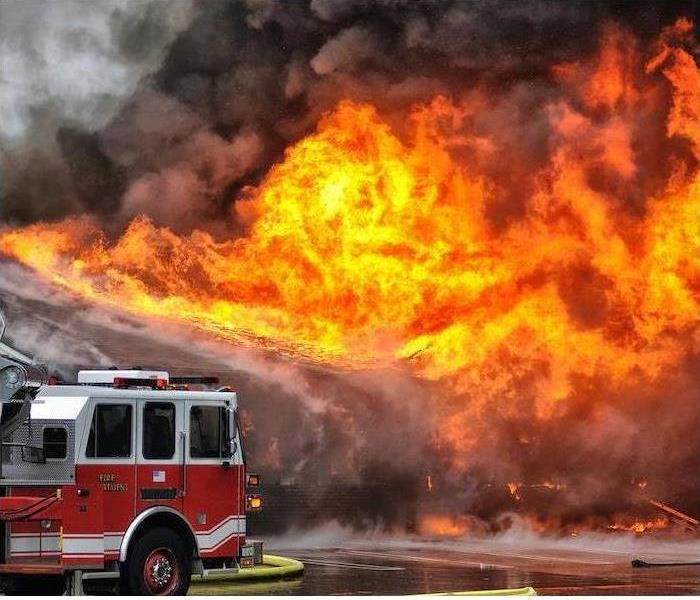 SERVPRO Saves Atlantic City Businesses Time and Money During Fire Damage Cleanup and Restorations
A fire incident at your place of business can cost you a lot of money, both in terms of restoration expenses and the time lost. Hiring SERVPRO® IICRC professionals for fire damage restoration of your Atlantic City commercial space can help you save on both.
SERVPRO® Franchise Professionals are some of the most trusted IICRC certified fire damage restoration experts in Atlantic City. Our IICRC certified technicians have the experience and the training to handle commercial fire incidences of any size.
A fire can leave smoke and soot residue on walls and ceilings, not only ruining the aesthetics of the building but can potentially compromise the structural integrity as well. SERVPRO® technicians take steps to remove the residue left by fire and smoke damage before it can cause any permanent damage.
How do SERVPRO® Experts Clean Walls and Ceilings After Fire and Smoke Damage to Commercial Properties in Atlantic City?
Wall and ceiling cleaning procedures address a variety of surfaces. The most common types of surfaces that SERVPRO techs encounter in Atlantic City buildings include painted surfaces, textured plaster, metallic tiles, wallpapers, acoustic tiles, etc.
The cleaning method that SERVPRO® technicians choose during the fire and smoke restoration depend on the surface and residue itself. In many cases, dry cleaning with a sponge is a method of choice, especially if the residue is light to medium and not greasy or oily.
For surfaces that are painted, made of metal, or wood, SERVPRO® techs use wet cleaning. If the residue is oily or very heavy, the restorers might even use Peroxide Active Cleaning.
Call SERVPRO at 609-965-0885 to consult with a Franchise Professional around the clock.